The 4 best alternatives to OnlyFans in 2023 for content creators
Online subscription platforms are a popular way for content creators to generate revenue. One of the most well-known platforms, at the moment, is of course OnlyFans. But if you're looking for alternatives to OnlyFans to share exclusive content with your community and monetize your work, then you should know that there are other social media platforms offering the same services as OnlyFans.
Check out the best alternatives to OnlyFans for 2023. The platforms listed below offer similar features to OnlyFans, and can help you generate additional revenue.
Mym, the best alternative to OnlyFans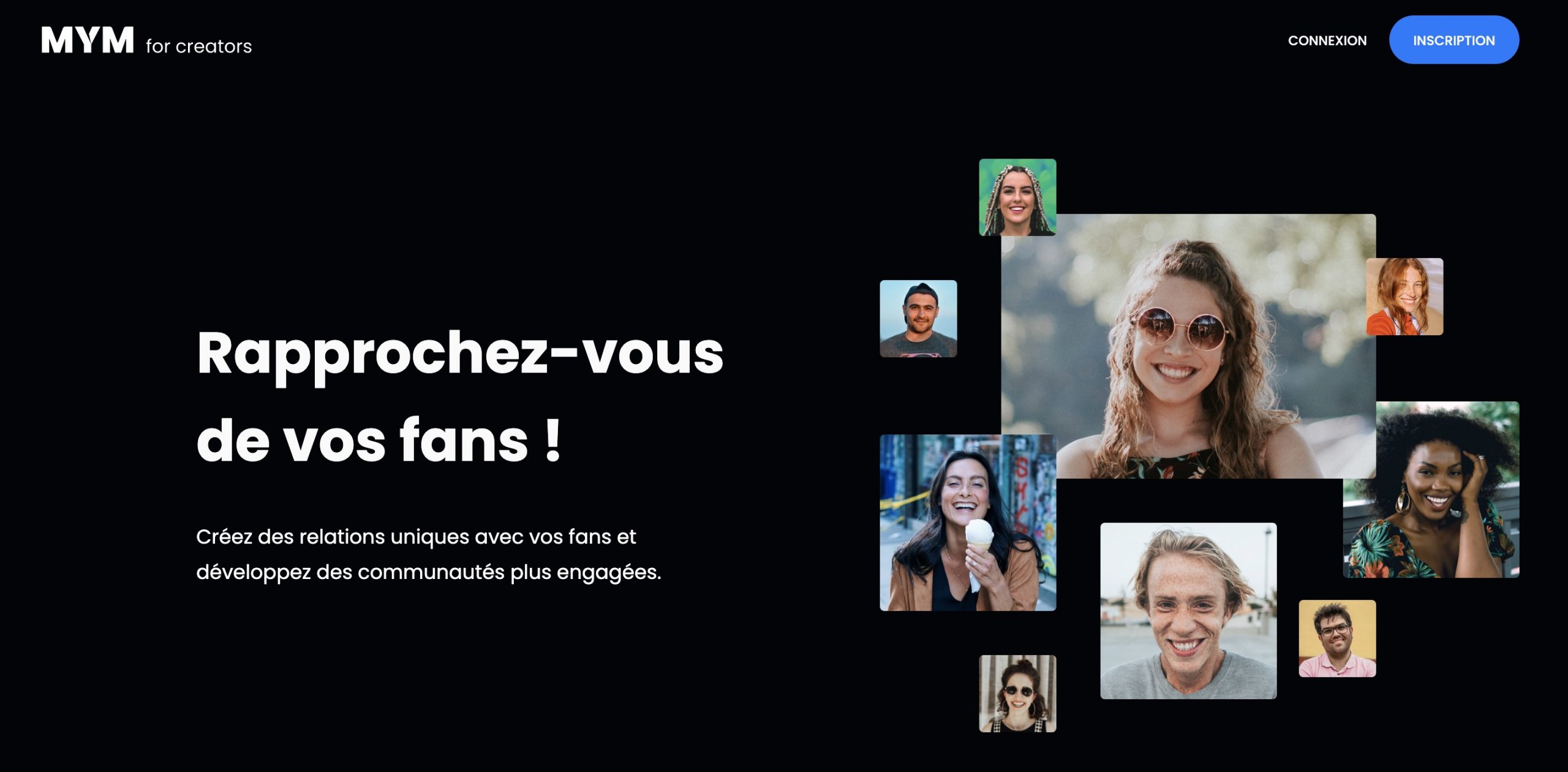 If you are really looking for a platform as popular as OnlyFans, then MYM Creator is without a doubt the best alternative.
MYM is a French 100 % paid content platform that enjoys a very high popularity among fans. The platform is open to all types of content, whether it's about travel, cooking, seduction, art or sports. Everybody finds his place on MYM Creator quite easily. 
It works in a similar way to other paid content platforms in that you sign up as a content creator. Then you determine the price of your subscriptions and other content formulas that you offer. 
Regarding the features, you can publish photos, videos, text, make Lives, private shows, stories or even chat with your fans. Your fans can make specific requests to which you are free to agree and set the price.
Even if the site is French, its influence is truly international. Adult content is allowed on MYM. It is also aboutan excellent platform to start a career as a photo model or model as many agencies are listed on MYM looking for new talent. 
You can arrive with your community but it is not mandatory to break through. The search engine also allows you to be discovered from relevant hashtags.
But the main innovation of MYM is the ability for fans to make special requests to their favorite creator. This feature can quickly double or even triple your revenue on the platform.
In addition, MYM Creator has several applications to track your statistics, subscriptions and revenues on a daily and monthly basis.
Regarding commissions, MYM takes 25 % on subscriptions, 20 % on private requests and only 10 % on tips.
At the present time MYM Creator is the most secure paid content platform for content creators of all backgrounds. You will be able to build an important community quickly given its dazzling number of subscribers which does not cease increasing day after day.
Fansly, to publish your sexy content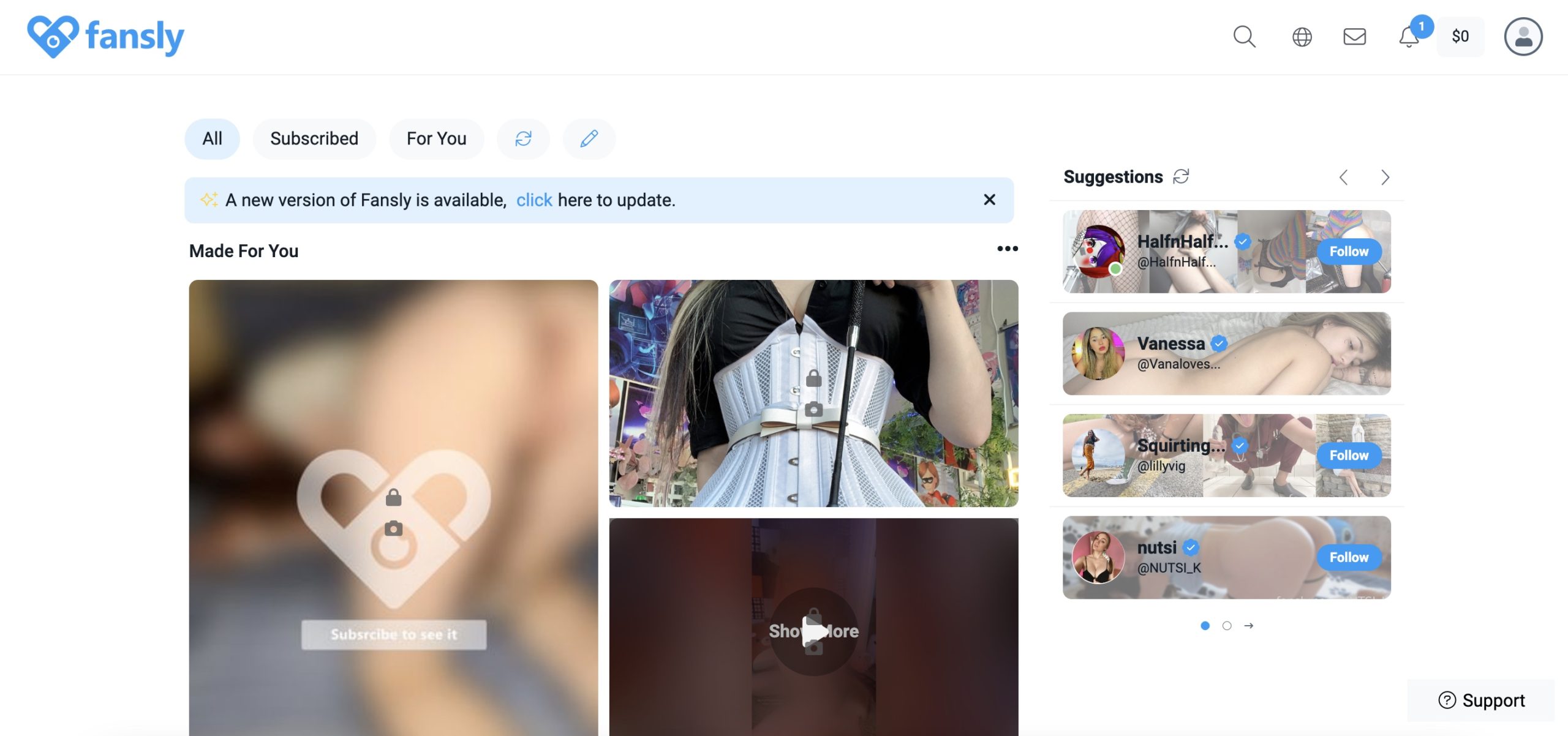 Fansly is a paid content platform quite similar to OnlyFans. Quite recent, this social network nevertheless counts today more than 21 million visits per month. It allows content creators, including those offering adult content, to develop their own network of subscribers. Regarding the functionalities and the price of subscriptions, Fansly is based on the proven model of OnlyFans with an almost similar presentation of the site.
How to register on Fansly?
As on OnlyFans, you register as a creator and create your profile. Thus, with your Fansly account, you will be able to upload photos and videos on your news wall. Users will have access to some free and therefore visible content to show them the nature of your account and make them want to subscribe to your account to get more exclusive content.
You also have the ability to share tips with your community in the form of private messages. You have the ability to create multiple subscription plans and also set prices for one-time requests or per-unit viewing of premium content.
In order for Fansly to recommend you in search results, it is important that you regularly publish both free and paid content.
Regarding the commission rate of the platform, it is about 20 % as on OnlyFans and you can withdraw your winnings from 100 dollars.
The benefits of Fansly
It is a young platform of paid content. So, it has less fans than OnlyFans, but above all it lacks creators. So it may be interesting to sign up at this moment to be able to build your community more easily. It should be noted that this platform, despite its young age, is currently experiencing constant growth.
Indeed, on Fansly You don't need to come with a fan base already present on other social networks. You can very well start from scratch and by publishing quality content, on a regular basis and by associating the right hashtags, you can very quickly build a great community.
The other advantage of this platform compared to OnlyFans, is that it allows you to post sexy or even hot content without any restriction.
In terms of security, the interface is at the top since it has set up several levels of protection of the contents as well as the sensitive data of the creators. Your anonymity is thus totally preserved.
Fanvue, the English social network for new designers

Fanvue is a British social network that allows content creators to monetize their photos, videos and texts through a subscription system.
The interface is in English, but anyone can register as a creator: a sportsman, a photographer, a photo model, a video writer... Sexy contents are also accepted on the platform.
In terms of operation, Fanvue is similar to other paid content platforms. You create a creator account and regularly publish any type of content (photos, videos, texts). The free content will attract new fans to your account who will subscribe to see your paid content.
Two small differences characterize this social network:
The platform's commission rate is only 15 % while on other platforms it is usually 20 %;

The tip amount can be up to $500 unlike OnlyFans where it is capped at $200.  
Another feature of Fanvue is the ability to discover yourself through a short video presentation. For the most daring among you, this feature really helps to attract new subscribers.
Nevertheless, public and therefore free contents are much rarer than on other platforms. It's a bit of a shame.
Finally, a last innovation on Fanvue is the vault that allows you to upload all your content at once and then schedule its publication over the days.
Fancentro, the platform dedicated to adult content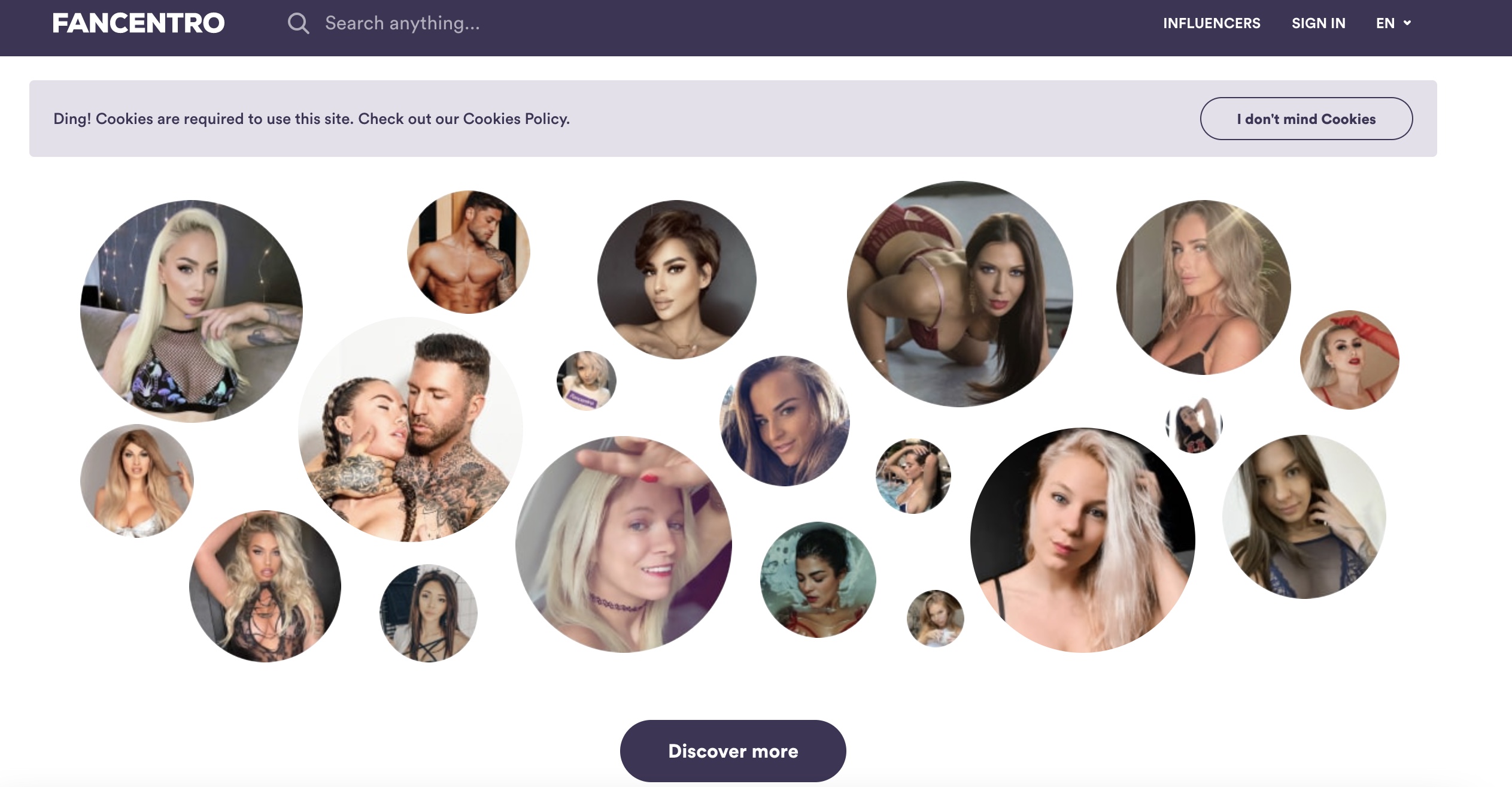 For all the creators of sexy and X-rated content, here is a paid content platform only focused on adult content. And right from its homepage, Fancentro announces the color by mentioning in big letters "Uncensored social network". Thus, you can freely let your fantasies and your sensuality flow on your creator account. Everything is allowed in terms of erotic content on this platform.   
Created since 2017, Fancentro therefore offers these creators of carnal and erotic content a portal to publish their photo and video safely. You publish some free images or clips and paid content accessible only by subscription.
What is interesting about Fancentro is that you have the possibility to create several levels of membership: monthly or time-based memberships, but also memberships for additional bonuses. You can even add promotions for short periods of time.
In terms of revenue sources, Fancentro allows you to collect your monthly subscriptions, specific memberships, unit sales of your content, sell video clips as well and receive tips. You can also charge for the number of messages exchanged with your subscribers in private.
The platform is available in several languages, including French, English, German, Spanish ... The platform takes 20 % commission on your different types of sales.
A very interesting feature of Fancentro is that you can transfer all your content from an old platform to this one. You just have to contact the support team to help you switch your content from one platform to another without losing any fan.
Fancentro also provides coaches to help you achieve your goals.
Concerning the features, they are very numerous. We find the classics present on each platform of paid content, but you have at your disposal other options too:
24-hour stories to attract new fans to your account or to keep your community engaged,

Get discovered in the Directorie section to build a community of fans quickly,

Post clips and videos directly to your News Feed,

Post photos, videos and audios.
Fancentro is a platform adapted for erotic content creators only. If you want to publish other types of content such as sports coaching, cooking recipes or photographic content, then this platform is not for you.