MYM Fans: How does it work?
MYM.fans is a premium social media site that models can use to create recurring revenue. Models' profiles consist of both public content and paid subscription locked content. In order for a fan to view your locked content, they must pay a monthly fee that you can set, allowing you to earn income each month. Followers can also request custom content that the model can accept or decline to create.
MYM stands for "Meet Your Model".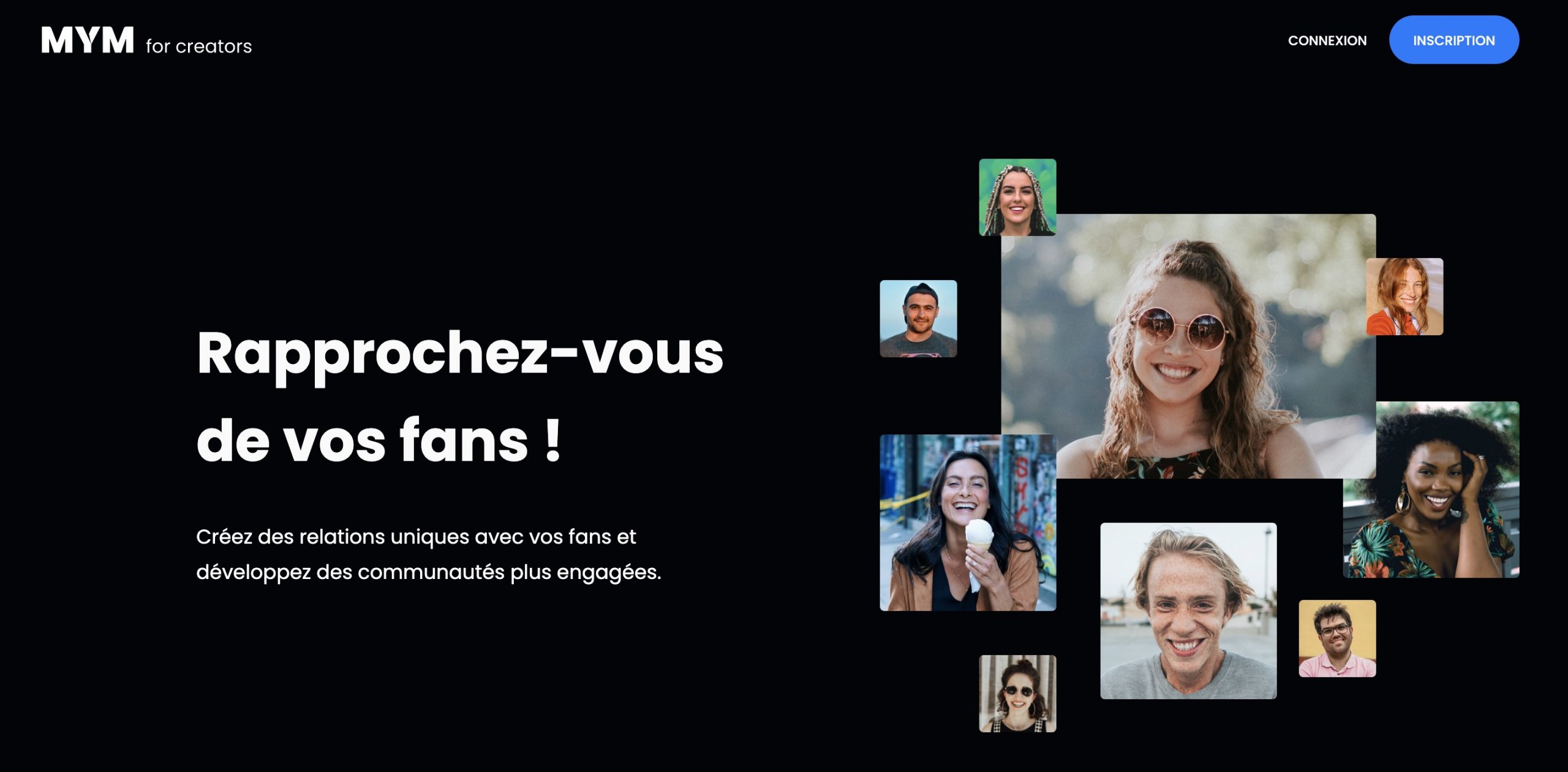 Get started on MYM.fans
To start on MYM.fans, you must be at least 18 years old. As with any adult platform, you will need a valid ID to verify your age. MYM.fans allows all genders to sign up and start earning money. Although not required, it is a good idea to have a large number of followers on your social media to promote your MYM.fans account and start making money as soon as possible.
Is MYM.fans a paid service?
The advantage of MYM.fans is that registration is completely free, both for models and viewers. As a fan, many models have free content that you can view at any time. They also have premium content that you have to pay to see.
For models, registration is free and they take a small percentage of what you earn to contribute to the costs of the site and staff. We'll get into this in more detail later in the article.
How MYM works
Public figures or models can upload content such as videos and photos that they would not share on other social networks. The content is blurred on your profile until members subscribe to it. Once they subscribe, that content is accessible. Templates can set the cost of their subscription at a monthly or annual rate. Models can also create custom content at the request of their fans, setting the price in the process. They can also send push media to subscribers and fans have the option to pay to unlock this individual media.
How much do MYM.fans models earn?
MYM.fans models can keep up to 90 % of their earnings. A different commission is applied depending on how the revenue is collected. You earn 75 % on subscriptions, 80 % on private media and 90 % on tips. These fees are standard on subscription sites, as they contribute to the hosting and support needed to keep the site running.
There is also a bank transaction fee of 7 % that is applied before the payment percentage. Don't worry, if all this sounds confusing, we'll give you an example below.
Let's say you have 10 subscribers who pay you $10 per month, for a total of $100 per month.
The bank charges are 100€ x 7 % = 7€.
Your winnings are calculated as follows: ($100 - $7) x 75 % = $69.75.
A rough estimate is that 1 to 5 % of your social media followers will subscribe to your MYM.fans account. The more followers you have and are able to convert them into subscribers, the more money you will make. As a model or influencer, try to continually build your social media presence, followers and subscribers to continually increase your income each month.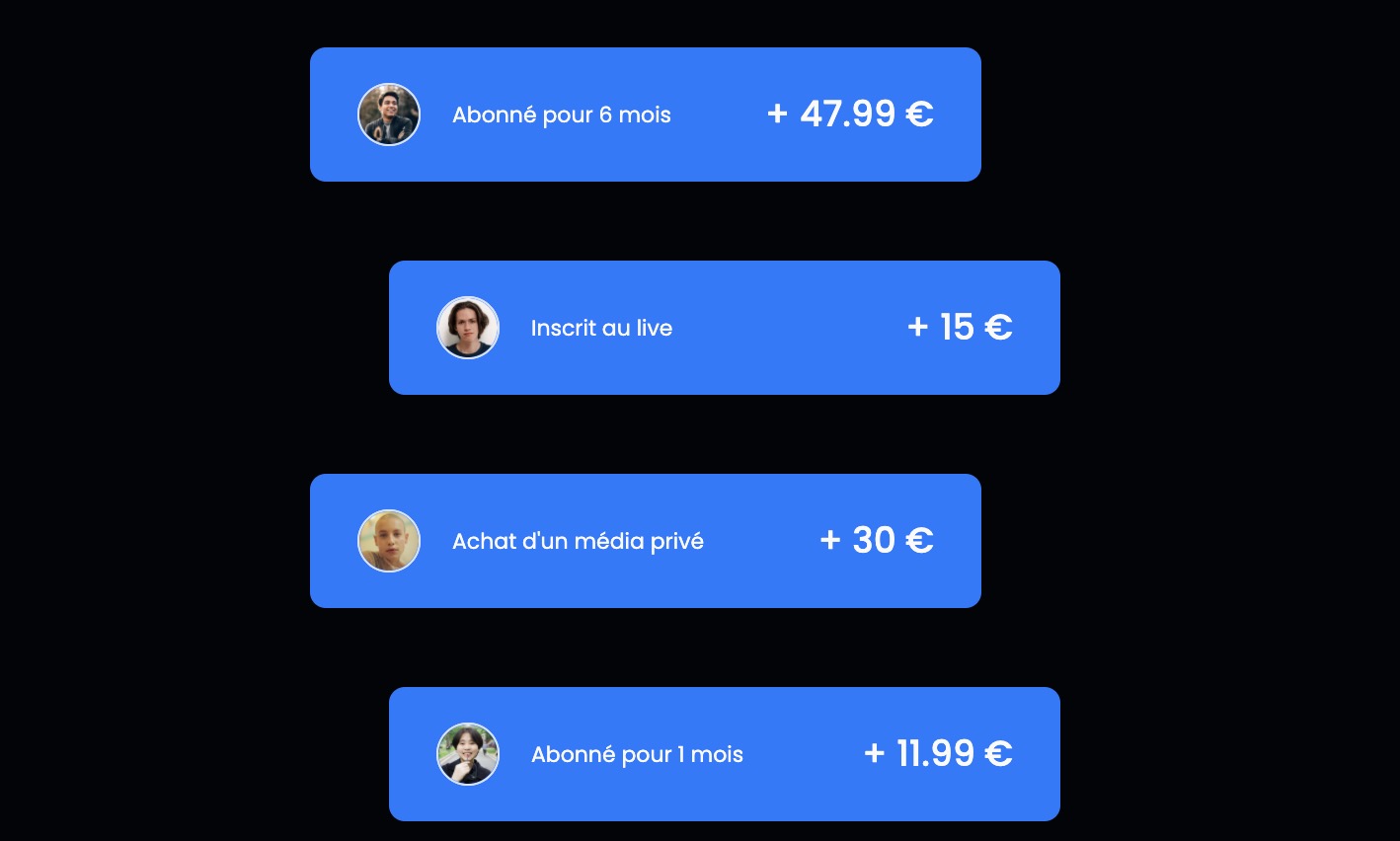 How to get paid on MYM?
MYM.fans offers many payment options for its models. There are three requirements to get paid:
Have a certified account
Have added a payment method to your account
Have won at least 50€ of validated earnings
To have a certified account, you must meet a few requirements:
Have at least one person subscribed to your account
Have posted at least 5 images or videos on your feed.
Have verified your contact information with MYM.fans
Have confirmed your cell phone number by SMS
Have added your bank account or PayPal account to your profile.
Have uploaded a copy of your passport or ID card.
Sending a selfie to prove your identity.
All of these requirements are industry standard and verify that you are who you say you are. Most of the requirements are met by following other steps in the certification process. The great thing about MYM.fans is that once you have a certified account, you can set the frequency of your payments. As long as you reach the $50 earnings threshold, you can get paid
twice a week
Once a week
twice a month
once a month
Getting paid twice a week is ideal if you have a lot of subscribers or if you get a lot of tips.
In order to protect you and MYM.fans from fraudulent charges, a system has been set up with pending and released winnings. Pending winnings are held for a period of time depending on the service provided. Validated winnings are those that have passed the hold period and are available to you. For subscriptions, the hold period is 15 days for monthly subscriptions and 60 days for annual subscriptions. Earnings from tips and private/push media are put on hold for 7 days.
The services you can offer on MYM.fans
There are many ways to earn money on MYM.fans to create a lucrative recurring income each month.
Public media
Public content is content that is accessible to all visitors to your profile. These are pieces of content that you post to encourage people to subscribe to your profile. Public content doesn't make money directly, but it still has a purpose. Public content cannot contain nudity.
Private media
Your private media is only accessible to subscribers who pay you. This is where you can post your "risky" photos and videos and any other content you want. Note that a team of moderators manually validates all the content that appears on your feeds. Generally, media is approved or disapproved within 24 hours. Even public media is scrambled during this moderation process.
Customized media
When a fan becomes a subscriber, they may request personalized media from you. You can set the price if you want to fulfill their request or decline to do so. Once a subscriber has agreed to the fee and paid, you have 72 hours to fulfill their request.
Push Media
Media Push is very lucrative for you as a model. You are able to send a piece of media to all subscribers and former subscribers for a piece of content you have created. Once received, the subscriber can choose to pay or not for the content. This is a fantastic way to receive additional revenue from your biggest fans!
Other features and benefits of MYM.fans
In addition to all of the above, MYM.fans offers additional features and benefits to help you as a model.
Protection of models
MYM.fans takes many steps to protect the content you create so you can keep your earnings. For example, right-clicking is disabled on your profile and users cannot copy and paste, making it harder to save and share your content. There is a team that continually improves the protection of the templates. They have a zero-tolerance policy for users who spread your content and are quick to ban any user who abuses their system.
As with all digital media, there is no method to completely protect all your content. For example, a user may take a screenshot from their computer or phone. The MYM.fans legal team then quickly removes the content found on other platforms.
Promotion of the model
The MYM.fans network reaches over three million followers with each post. Unless you choose to opt out, your public media content can be selected to be shared with this network to increase your followers. In addition, you may be selected to appear on the home page of a member who has not subscribed to you. To be shared on social networks and the homepage feed, your content must meet the following editorial policy:
HD quality or better
Content that meets the standards of the editorial team
Content that is not suggestive
Your face must be visible
Content should not include text or emojis.
Again, just follow these guidelines to be selected by the moderation/editorial team. The morning you are selected to appear on the feed, you will receive an email so you can take advantage of this exposure.
SuperStar Program
The SuperStar program is a way to earn more by becoming one of the top models on the platform. There are a few requirements to be a part of the SuperStar program:
Your account must be certified
You must be active on the platform
You must have at least 50 active subscribers in the previous month.
Publish at least 2 media on your feed each week.
Have a response rate of at least 90 % to private media requests within 48 hours.
So, as long as you are active on MYM.fans and have a strong following, you should be accepted into the SuperStar program.
Why would I want to be part of the SuperStar program? There are many benefits, including earning more money.
An additional 1 % commission on your subscribers and private media.
SuperStar badge ⭐️ on your profile so everyone knows you're awesome.
Increased visibility in search, as members can filter by SuperStars.
SuperStar status is awarded on the first of each month and lasts for the duration of the following month.
Sponsorship Program
MYM.fans offers a great referral program to help you recruit new models to the platform. By sharing your special link, you can introduce models to MYM.fans. For every person who signs up through your link, you earn 10 % of the revenue they make. Once a model signs up, you can help them gain more subscribers, but it's not mandatory. This is a great way to increase your revenue with MYM.fans.