Free Mym Fans (Hack): How to see photos without paying?
Do you want to get access to all MYM private profiles for free?
If so, here are some tips that will help you. We invite you to read this article to the end to learn everything. But first, be careful, because many people may tell you that there are several ways to access videos and photos via a MYM account when this is not the case. They are simply scammers! We'll talk about this a little later.
Get free access to MYM.Fans
If you want to have a free access to MYM in order to play the videos and view the photos, you should know that everything depends on the creator.
It is up to him to say whether the photo or video can be seen by the public or not. Only publicly accessible photos can be viewed for free. You won't need to use your credit card to access them. But if the content is in "private" mode, only subscribers will be able to access it because they pay monthly for it. For the others, they will be blurred. For more clarification, please read our notice MYM.
Of course, you can only access very little content, as this is the business of the models. They are paid through subscriptions and subscribers absolutely must receive much more.
In other words, free access to content is not possible when the creator voluntarily puts it in "public" mode on the site.
Hack MYM and Crack MYM
You have certainly heard that there are MYM cracks and MYM hacks.
However, it is essential to know that these sites are created by scammers who require users to use their credit card. They also ask you to fill out a survey form or download software to access MYM. No MYM fans hack can guarantee you free access to photos and videos.
By downloading the MYM fans hack, you are sure to infect your computer and suffer attacks.
Forget about all these fake sites and software, because they will only waste your time.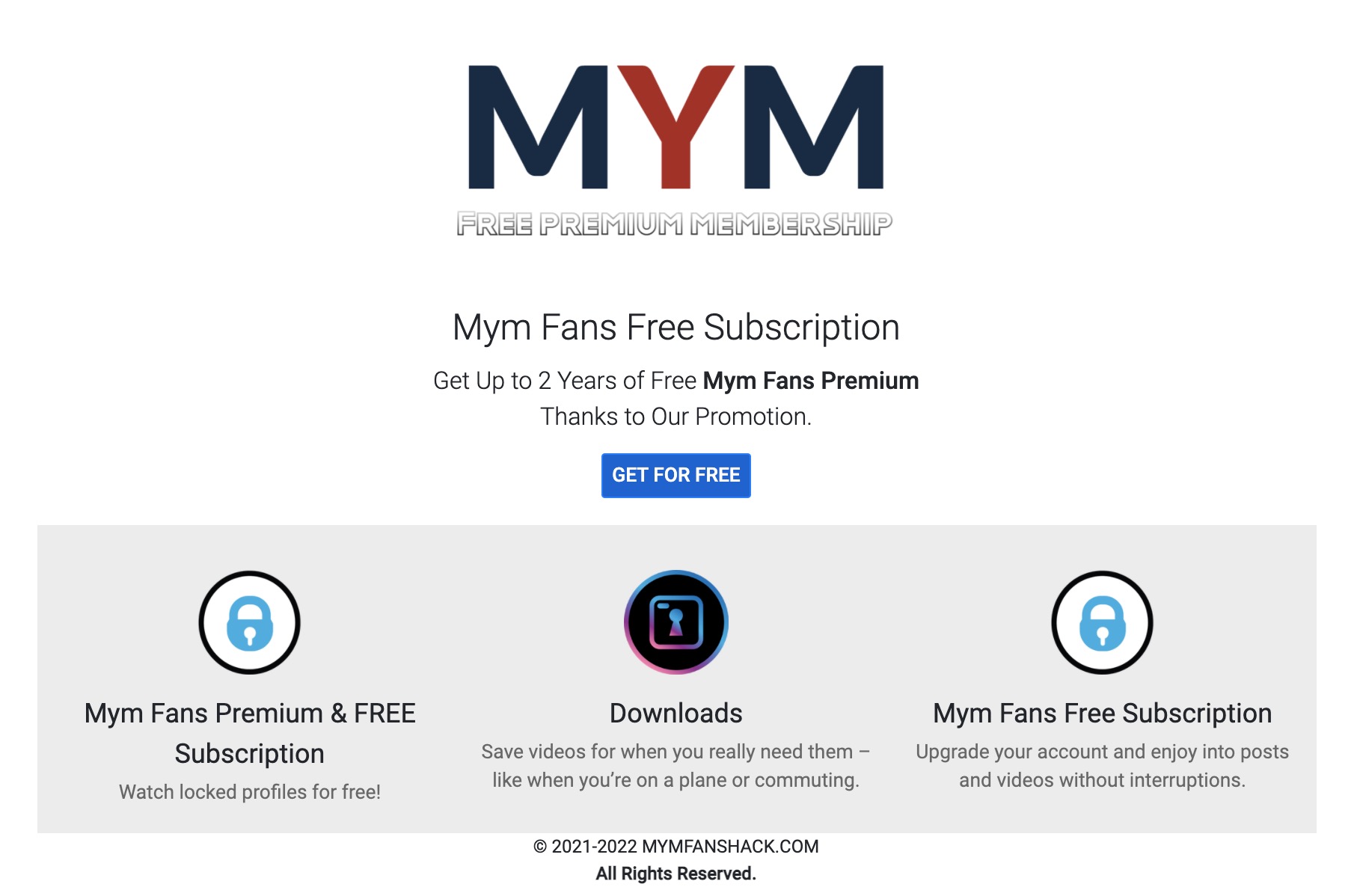 MYM Fans Leaks
If you want to access MYM without subscribing, don't even think that you can scroll through the different images!
Should creators discover that some of their leaked photos are found elsewhere, the MYM team has taken all the necessary steps to track and delete them. This is why it is not possible to find this type of content on the internet.
Almost all leaks sites require users to subscribe. By doing so, you put your bank information at risk. If this is the case, isn't it better to provide them on the real MYM site, reliable and owned by a French company?
Conclusion
In order to view free MYM content on someone's account, they would have to make the content public. Not only are leaks illegal, but they are quickly deleted from the sites. Don't look for a MYM crack or a MYM hack anymore! It is not possible to get one either, because the platform is very well protected. In case of offers, you are certainly dealing with scammers.