How to sell nudes: The guide to making money with body photos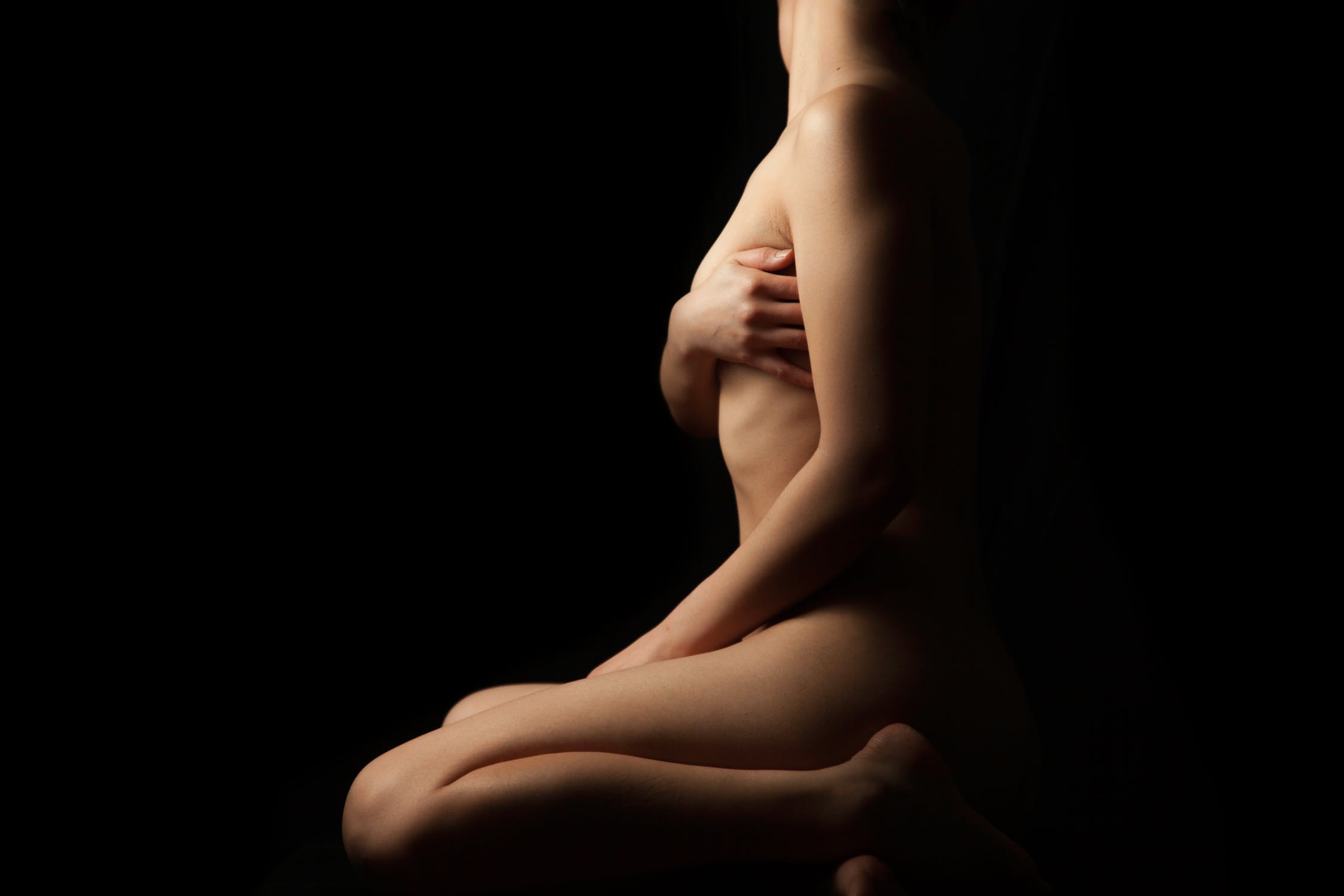 Selling your nude photos or sexy pictures is one of the easiest ways to earn money as a model or artist online. Of course, this trend has become quite common nowadays, but it is no less in demand and, most importantly, profitable.
In addition, the sale of nudes is also a business that does not require a lot of capital or money to start All you need is a working camera and the confidence to show a little skin to your admirers.
In this article, we explain all the ins and outs of selling your nude photos online. We cover topics such as the best sites to host your business, as well as the different ways to prosper in this field.
What do you need to sell nudes?
If you want to sell sexy pictures onlineThere are a few things you should invest in:
Equipment
First of all, you will need a camera to take pictures of your sexy body. When it comes to selling nude photos online, you want image quality. Any camera under 5MP is considered less than ideal if you want to have any chance of success in this business. After all, who wants to see a bunch of blurry pixels when they're expecting nice looking photos?
Fortunately, most cameras today exceed the bare minimum of 5MP. So all you have to do is choose the ideal type of camera to use.
The camera of your phone
This is the most commonly used camera for nude photography, as it is readily available and most phones with a respectable camera and image quality are reasonably priced.
The cameras that come with today's phones are some of the most convenient to use if you don't have any photo editing skills, as they have "smart" features that automatically adjust your images. Not to mention that photo editing applications are readily available on the app store.
The majority of models who sell nudes or perform live use their phone's camera, so this is one of the best tools to use.
DSLR
DSLRs, or single lens digital cameras, are much more expensive than other types of cameras you might use to take nude photos of yourself. This is because DSLRs have better quality hardware than their smartphone counterparts. If you're looking for the best image quality, a DSLR is the way to go.
Keep in mind that DSLRs require a certain amount of knowledge and skill in photography to get the most out of them. Unlike phone cameras, these devices have more complex settings that you need to know how to adjust to capture you properly.
DSLRs also require the use of a separate image editing software or application to edit your photos, making them a very technically complete device to use when selling nudes.
As such, DSLRs are best if you have a photographer with you who knows how to use it and all the necessary editing software, or if you know how to make things work properly yourself.
Tripod
Think of the tripod as a very valuable piece of secondary equipment that you will need to properly produce, and eventually sell, your nudes. Of course, not all of your photos will require the use of a tripod, but having one allows you to expand the variety of images you can capture.
You can get a quality tripod for as little as 20 euros, so it's a great investment when you start selling your nudes!
What types of nude photos can you sell?
Believe it or not, people who buy nude photos of models and artists online don't just want you to show your breasts or spread your laundry in front of the camera. There are some details you need to pay attention to if you want to stand out among the thousands of other models selling nude photos online.
Selfies
Selfies are the most common type of nude photo and the easiest to sell. In fact, nude selfies can be considered the must-have of this business, and no wonder: they are easy to take and you won't need anything but your naked body and your camera to take them.
Selfies, on the other hand, offer very few possibilities in terms of angle and composition. After all, the human arm can only extend or bend in one direction or the other.
Photoshoots
Today, dedicated photo shoots are also a popular option. It's not just about taking selfies, but posing in a wide range of different angles and compositions to show off your assets. For this, you will need a personal photographer or the use of a tripod.
Photo shoots are an integral part of building image packages that you can sell to your clients, and this is where nude models really flourish. Especially if your shoots are themed, such as if you're cosplaying or going with a particular theme. Fans are usually looking for flavor when it comes to buying nude photos.
MYM - The best application to sell your nudes
Since 2019, MYM has arguably become the largest, and most famous, premium content website, and it's perfect for getting started in nude photo sales. In fact, this site is a favorite place for influencers to sell their adult content that is banned on sites like YouTube.
On MYM, you have a feed (like Instagram) where you can post public photos (without nudity, this one is authorized only in privateé), but also private photos that will be visible only to members with a paid subscription to your account, otherwise they will be blurred.
MYM works on a subscription system where you - the model - have the ability to set your own prices. These prices are divided into several plans, ranging from monthly to annual subscriptions.
Apart from this subscription model, MYM also gives you the option to sell custom content on a per-unit basis, with a fixed price that you determine.
It is interesting to note that your content remains secure on the site, as only members can access what you post on their platform.
What makes MYM the best option for selling your nudes is that the photos you post publicly can be featured on the feed of users who are not yet subscribed to you.
If you make quality photos, the platform will be able to put you forward and bring you new customers for free.
On average, models who sign up for MYM earn between 10,000 and 13,000 euros, depending on the number of subscribers.
Payments are also easily made from the site to your personal bank account in less than a week.
Overall, MYM stands out as the best site for private content to sell nudes.
Is it a good idea to sell sexy pictures online?
Yes, if you want to sell nudes, you are about to embark on a very lucrative and model-friendly business. First of all, you won't have to show up in person to provide your products to your customers. Unlike stripping or escort work, you can run your nude photo business online and do everything from the comfort of your home.
Does the sale of nudes take time?
Selling nude photos is even more flexible in terms of your schedule than working as a photo model. This is because you don't have to travel, which means you can still make money without having to work online every day.
You can work as little as two hours a day to photograph nudes, publish them and advertise them on the platform of your choice.
Is selling nudes risky?
If you sell nudes on legitimate modeling sites like MYM, you can be sure that you have all the security you need to protect your information. The only people who see your private content are the ones you want.
Selling nudes is also much safer than having to make a physical appearance, such as in a brothel or strip club, where there is a higher risk of unpleasant encounters with your customers.
How much money can I make selling nudes?
There is no fixed amount, as you have to take into account the number of sales you make, the number of paying customers and the site you work for. On average, however, the monthly income from selling nudes online is between 8,000 and 15,000 euros.
Is selling nudes online legal?
This is legal as long as you and your customers are over 18. Selling nudity and adult content in general to minors, or creating adult content to be sold as a minor, is illegal.
To conclude about selling nude photos online
If you are considering selling nudes online, you are about to enter a very profitable business. It's a business that requires relatively little capital and start-up funds, can make you a lot of money, is safe and legal, and you don't even have to leave the comfort of your home to do it.
Whether you want to sell nudes as your primary business or supplement your income as a model, earning money with your nudes is an ideal and convenient way to do so!