Onlyfans Opinion: The best social network for adults?
If you are interested in the creation of paid content on the Internet, you must have already heard about the famous Onlyfans platform. This new generation social network represents today the first private content platform where content creators can monetize their photos and videos to fans who are always in demand of proximity with their models.
But in 2023, is it still possible to get a place on the world's largest private social network? 
If you too have decided to get into the business of creating paid content online, then we are going to give you our honest opinion about Onlyfans at the moment. You will be able to discover its different features as well as the various income opportunities it offers to its users.
We will also give an overview of the pros and cons of using OnlyFans.com today as an additional way to earn money. From our totally objective opinion, you will know what you can expect from the platform.
General presentation of OnlyFans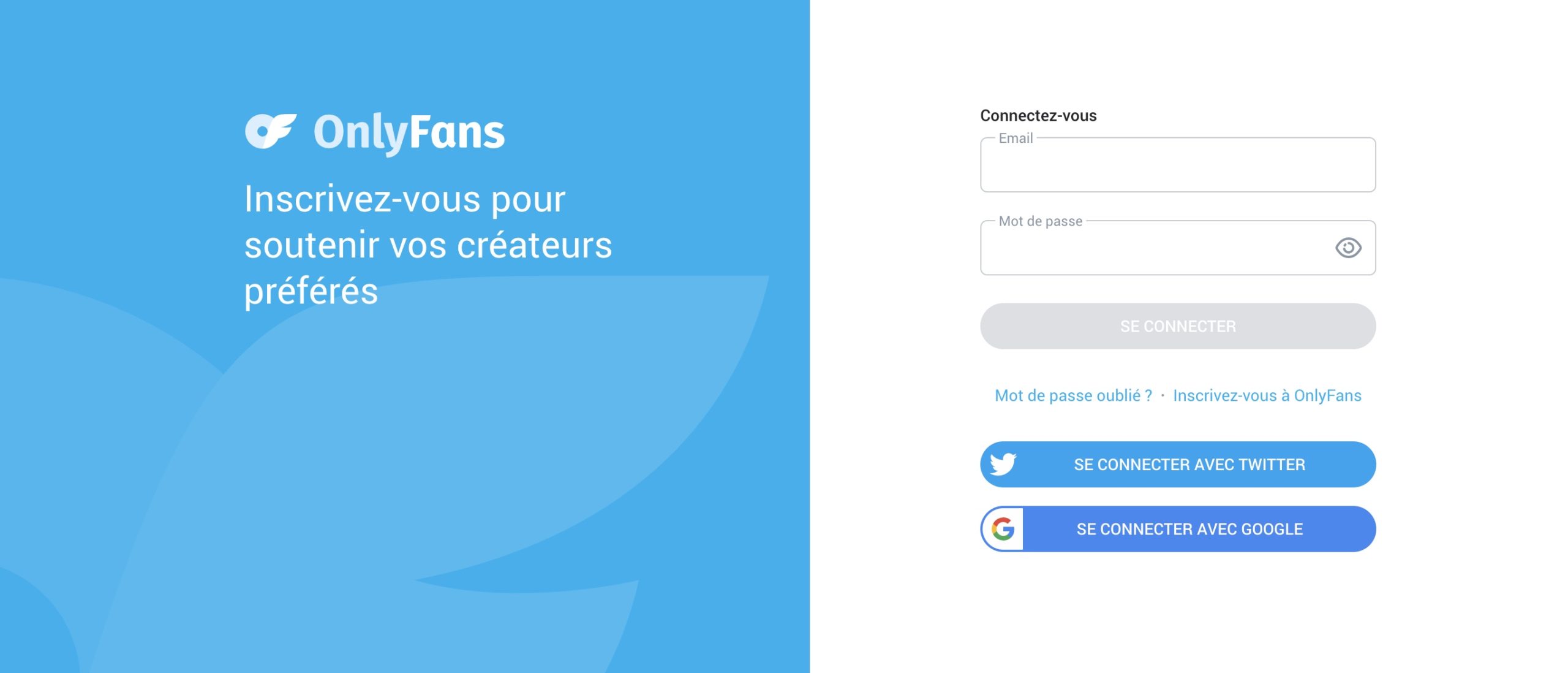 OnlyFans.com is a private social media platform where content creators can share exclusive photos and videos with their followers. This way, subscribers can discover their models from a new perspective by subscribing to their account. This style of platform allows for greater proximity as well since subscribers can send messages to the creators and even exchange with them via chat and webcam.
The platform was born in 2015 in London and has an international reach. Its interface is translated into over 15 languages.
At the beginning of this year, Onlyfans has registered more than 170 million users and counts more than 500,000 new arrivals every day. 
Among these 170 million users, we find 1.5 million creators. Now it's up to you to figure out how many fans are already paying to access their model's account. This business really has potential for those who want to start selling paid content.
Concerning these famous fans, they are on average between 35 and 44 years old. This gives you a taste of the type of content that these people can look for on this social network. Talking about content, Onlyfans hosts mainly sexy or even pornographic content since this is what brings in the most money. But you can also find accounts about fitness, sports, cooking, photography, travel...  
Onlyfans' annual growth is 70 %. That's simply huge. The platform gives back more than 5 billion dollars to its creators every year. So, if these figures make you dream and you already have stars in your eyes, we would still like to remind you that only 1 % of these creators get 33 % of this amount. And to go further, you should know that the average creator on Onlyfans has only about 20 subscribers.
So, is launching today on Onlyfans a good plan or not? Let's continue our analysis to better understand the strengths and weaknesses of the platform.
How does Onlyfans work?
Onlyfans offers content creators (influencers, public figures such as singers, actresses, writers, sportsmen, but also average people with a particular skill such as cooks, photographers, coaches...) the possibility to open an account on their secure interface in order to monetize their photos, videos and texts.
Thus, content creators register by filling in some information requested at the time of registration. And once the opening of their account has been accepted by the Onlyfans team, the creators can then start to complete their profile with a photo and a presentation of the content of their account. Then, they will have to post content regularly to make their account live and attract more and more fans.
The different sources of income on Onlyfans
Monthly subscriptions
To access the content, fans will be able to view certain images or videos left freely available on the platform. But to have access to the entire account of an account, the fan must subscribe to the account. He can therefore take a monthly subscription or sometimes by quarter, half-year or even year. The prices are defined by the owners of the accounts. But in general, for an average creator, the price of a monthly subscription is between 5 and 15 dollars. Of course, for more famous people, the price goes up to 30 or 50 dollars per month.   
Special requests 
But the sources of income for creators do not stop at subscriptions. They can also offer unit sales of certain photos or videos. In addition, there are also special requests made by some subscribers. At any time a subscriber can ask the model if he can make a certain photo or video. The creator can accept or refuse this request. If he accepts, he decides himself the price of this unique content.
Lives, audio recordings and chat 
Another source of revenue is the Lives. Creators can schedule webcam sessions with their subscribers and set a price for this show. Some written exchanges can also be monetized as well as audio recordings.
Tips
Onlyfans really offers several levels of remuneration for its creators. It is very appreciable and it is surely one of its greatest features. Note that fans can also leave tips to the creators.
How does Onlyfans pay?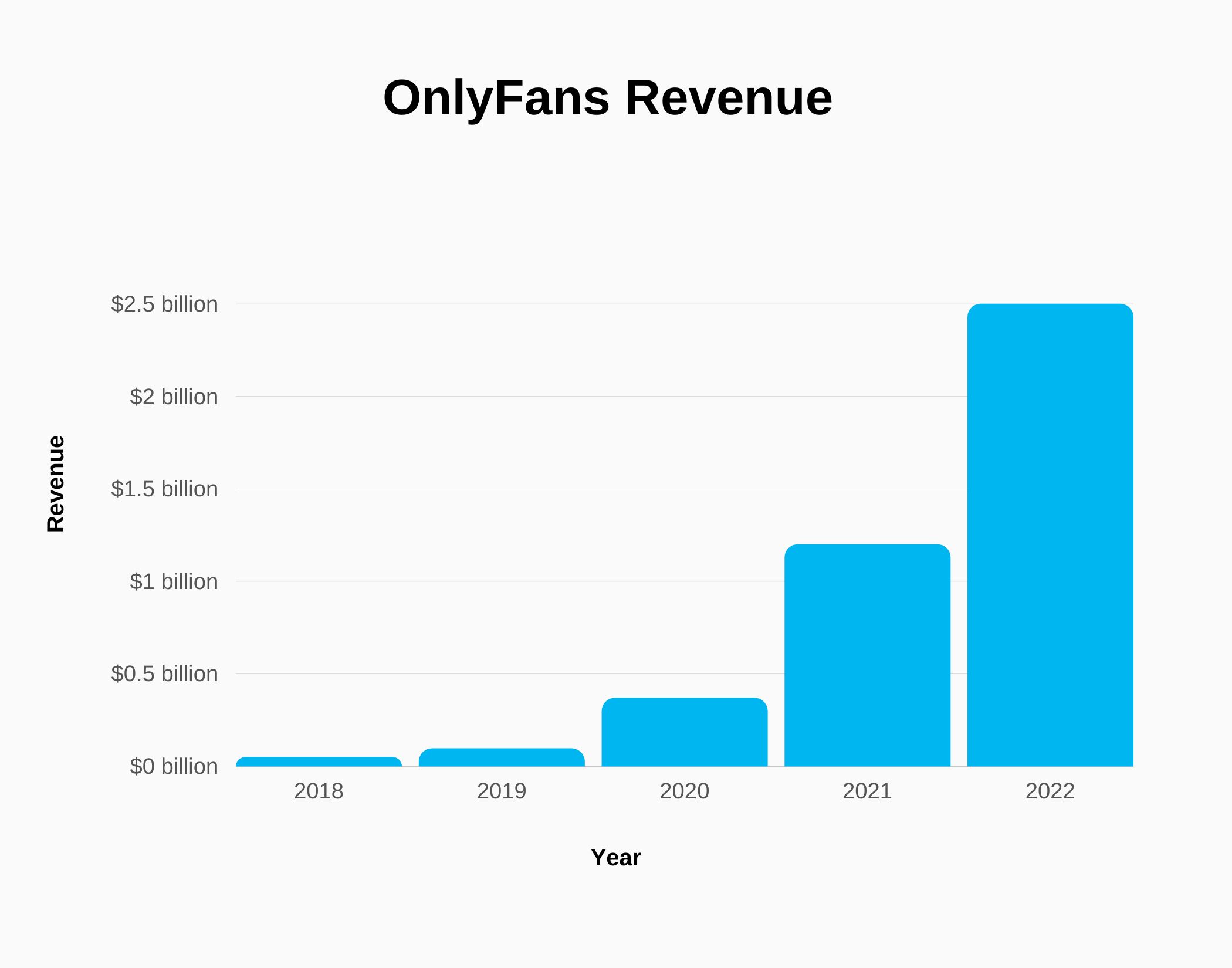 Source : https://www.usesignhouse.com/blog/onlyfans-users
Onlyfans is remunerated from the revenues generated by its content creators. The platform takes 20 % of commission on all the payments you receive on its interface whether it is on monthly subscriptions, unit sales, special requests, Lives, audio or written exchanges and even tips.  
Thus, each creator receives 80 % of his or her income collected on Onlyfans. This is actually the rate regularly asked on private content platforms.
But what's nice about this platform is that creators can withdraw their earnings daily as soon as they reach $20. Knowing that with other competitors, you have to reach a certain amount and that you can sometimes only ask once or twice a month to withdraw your earnings. Onlyfans makes it really easy for creators to receive their earnings.
Creators receive their money mainly by bank transfer. They cannot transfer their earnings via their PayPal account. 
In our opinion, it would be good for the platform to diversify its methods of receiving benefits. It could add new platforms like Payoneer, or PayPal which is widely used online.
How to develop your presence on OnlyFans?
In order to generate a substantial income, the content creator must have a maximum number of subscribers as well as a committed community ready to pay at different levels (subscription, live, private messages, special requests, tips).
And it is precisely at this level that everything is at stake. Indeed, if Onlyfans is the biggest private content platform, it mainly benefits creators who already have a community of fans on other social networks. On its interface, Onlyfans has not set up a system to discover you. So, if you are a young creator starting from scratch, you will have to develop a strong marketing strategy to promote your account on other social networks such as Instagram, Twitter, Facebook, TikTok... It is precisely on these social networks where you will post free content that you will put your Onlyfans link in order to bring your fans back to the platform and try to convert them into subscribers, and even better, into loyal subscribers!
The advantages of the OnlyFans platform
If OnlyFans has so many users and is ranked first among paid social networks, it is because it has many assets. This is undeniable.
Among these main advantages, we can list:
The security of users' personal data. The security measures allow everyone to preserve their anonymity.

 Protection of creators' content. Fans can't download content and repost it online.

Efficient tools to create your account and make your page live with a publication wall, the possibility to set the access level of each post, chat and webcam options to better exchange with subscribers, the possibility to make Lives...

Precise management of prices and earnings on the platform. Content creators set their own prices and can follow the evolution of their earnings day after day, month after month, in figures and graphs.   

The ease of withdrawing the collected earnings.
The disadvantages of OnlyFans
Of course, OnyFans also has some weaknesses:
The fact that you already have to have a community to keep your OnlyFans account alive,

Being forced to constantly promote your content on other social networks,

The absence of PayPal as a means of payment,

A content at 70 % considered sexy and erotic,

1 % of creators earn 33 % of the profits generated on the platform,

 The average designer earns around $180 per month,

90 % of the content is in English since it is an English platform that reaches mainly English-speaking users.
In short, can you make a good living on Onlyfans?
If you already have a strong community of fans on Instagram, Tik (Tok, Facebook or Twitter, and you are comfortable with English then you can create an account on OnlyFans. You will then be able to receive decent earnings from your existing community who will have decided to join you in this new adventure. 
But if you're an aspiring content creator, meaning you don't start with any community, then you're going to have to work hard to make it on Onlyfans. And even with hard work, you'll probably only end up as an average creator who earns only $180 a month, given the dizzying number of creators on this platform.
We almost feel like saying that OnlyFans is currently a victim of its own success. It is becoming more and more difficult for small creators to get a place on this giant of paid content.
But don't close the door on your career as a paid content creator so quickly. We have an alternative for you.
MYM, the leader in French-language paid content creation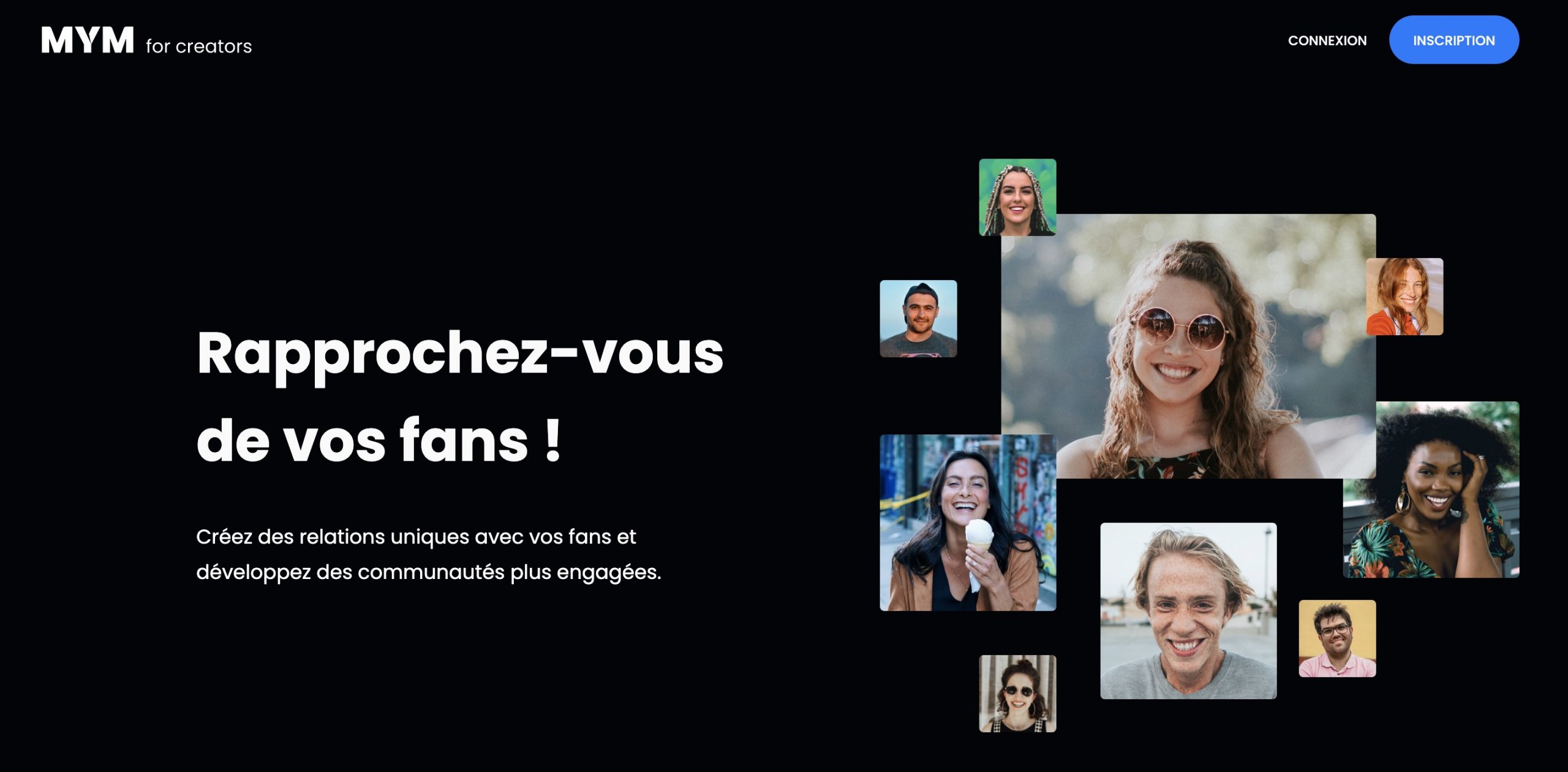 If you are really looking for a platform as popular as OnlyFans, then MYM Creator is definitely the best alternative.
MYM is a French 100 % paid content platform that enjoys a very high popularity among fans. The platform is open to all types of content whether it is on the theme of travel, cooking, seduction, art, sports. Everybody finds his place on MYM Creator quite easily. 
It works in a similar way to other paid content platforms in that you sign up as a content creator. Then you determine the price of your subscriptions and other content formulas that you offer. 
Regarding the features, you can publish photos, videos, text, make Lives, private shows, stories or even chat with your fans. Your fans can make specific requests to which you are free to agree and set the price.
Even if the site is French, its influence is definitely international. Adult content is allowed on Mym Creator. It is also an excellent platform to start a career as a photo model or model since many agencies are registered on MYM looking for new talents. 
You can arrive with your community but it is not mandatory to break through. The search engine also allows you to be discovered from relevant hashtags.
But the main innovation of MYM is the ability for fans to make special requests to their favorite creator. This feature can quickly double or even triple your revenue on the platform.
In addition, MYM Creator has several applications to track your statistics, subscriptions and revenues on a daily and monthly basis.
Regarding commissions, MYM takes 25 % on subscriptions, 20 % on private requests and only 10 % on tips.
Currently, MYM Creator is the safest paid content platform for content creators of all backgrounds. You will be able to build a large community quickly as its subscriber base is growing by leaps and bounds.